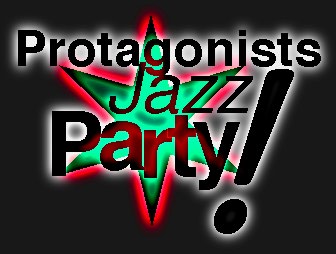 every tuesday
at 9pm on
KRTU 91.7
krtu.org
Join one of San Antonio's favorite jazz bands in their natural element -- a party!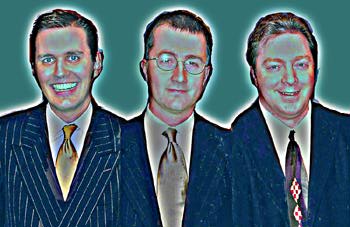 BARRY BRAKE, piano DARREN KUPER, drums GREG NORRIS, string bass
The Jazz Protagonists have been together for over a decade now, honing their straight-ahead-no-gimmicks jazz into a distinct sound. Their witty interplay and sheer enjoyment of music find a perfect setting here, as they spend an informal evening with friends.
Sometimes they play the music themselves, sometimes they spin their favorite disks. Always they have more ridiculous fun than should be allowed by the FCC.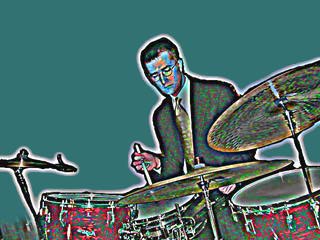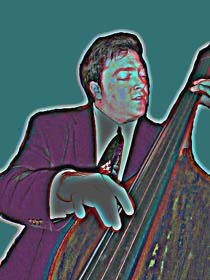 Stuff we've done recently:
*Errol, baby!*

-- yep, it was full errol garner for an entire evening. man, that cat can swing. we played music from about six or seven albums of his, and barely scratched the surface. no one sounded like they were having more fun than errol -- we gotta do that again.
*Blossom*

-- blossom dearie, that is. the cute-sexy-voiced gal who never once oversang. she's got it. i have a crush on her.
*the Slam of Sam*

-- hohooooooo! sammy davis, jr. yes, he did jazz, and he did it better than anyone's mother. holy shmack.
*A Side Of Coltrane*

-- a full hour of nothin but recordings that use coltrane as a side man. and some of those you can't even get on CD. yeeeeaaahhh.
*Spit Night*

-- we had a blast with a bunch of blowhards that just so happen to be some of the finest musicians around: ron wilkins on trombone, morgan king on tenor sax, and edwin parker on alto saxophone. what a night! highlights: a peppy latin-ish "after you've gone" and a breathtakingly swinging 18-minute trip through "stolen moments." yeah, man.
Look for these special parties on future dates:
*Piano-rama!*
with a slew of SA pianists
*Slash Singers!*
jazz instrumentalists who also sing
*Tom Cats*
drums, drums, and more drums
....and much more to come, every week on KRTU.